The Purification Programs are designed to stimulate circulation and refine your skin's texture to produce a soft, healthy glow. Experience tension and fatigue melt away, and these programs will quickly become an essential part of your monthly care regimen.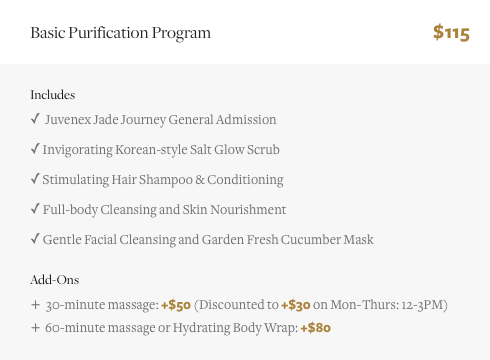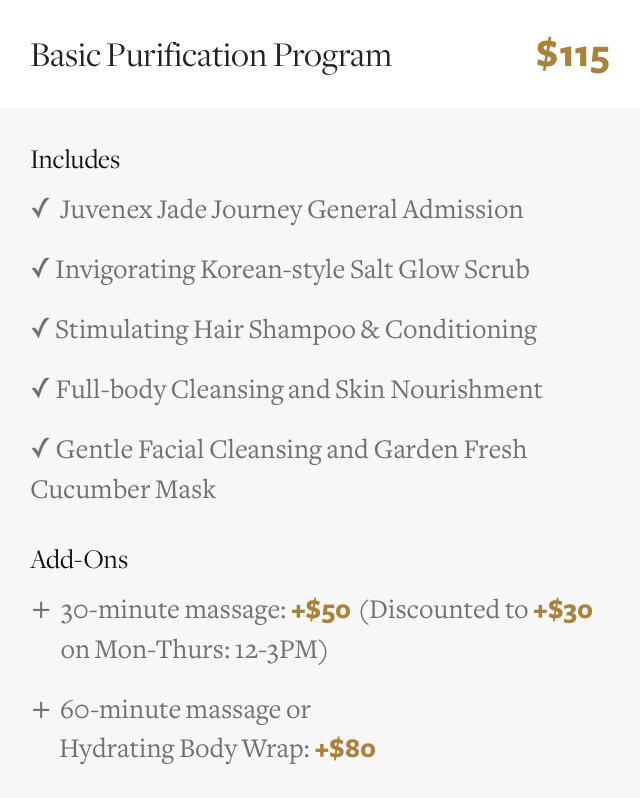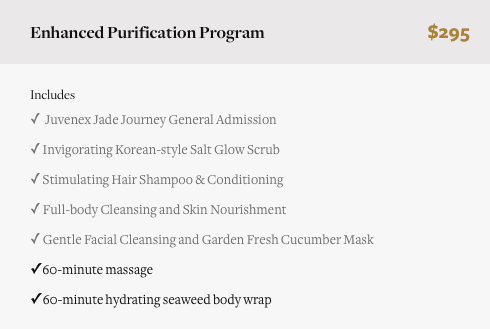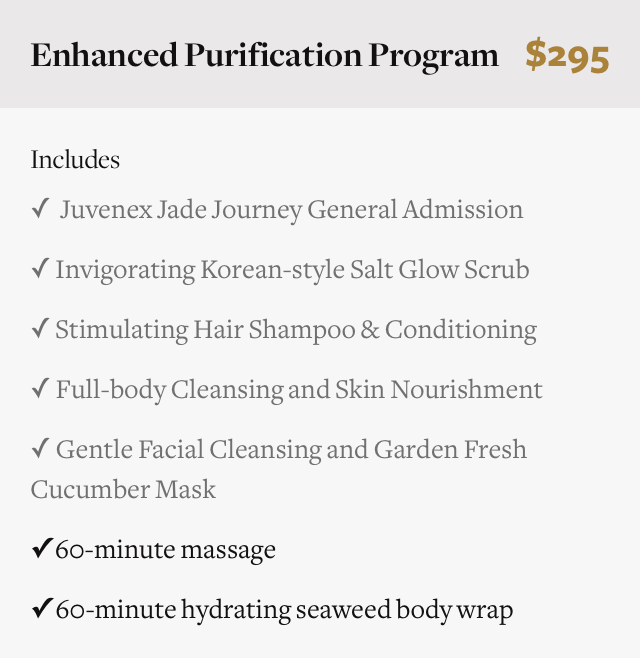 Release Relax Reconnect of your body
The environment is serene, the atmosphere is tranquil, our mission is to melt your stress and tension away.
Salt Glow Body Scrub in New York City NYC near Empire state building, Madison Square Park
Relax, Retreat, Rejuvenate with Juvenex Spa's Body Scrub