Get the Juvenex Jade Journey FREE for 1 hour with a purchase of 1 service of your choice over 1 hour
Get the Juvenex Jade Journey for $35 for 1 hour with a purchase of 1 service of your choice under 1 hour
Beautification
We will recapture the youthful glow in your face by reducing the facial imperfections and fine lines. The beautification series is designed to bring you firmer, more beautiful skin without surgery or painful injections.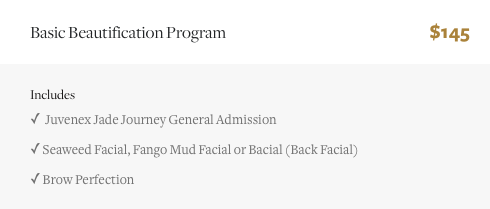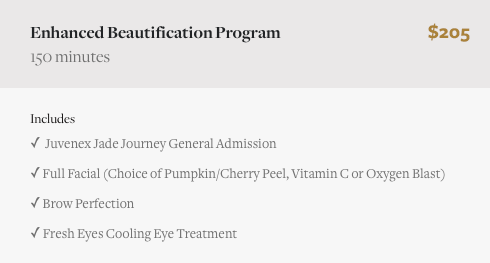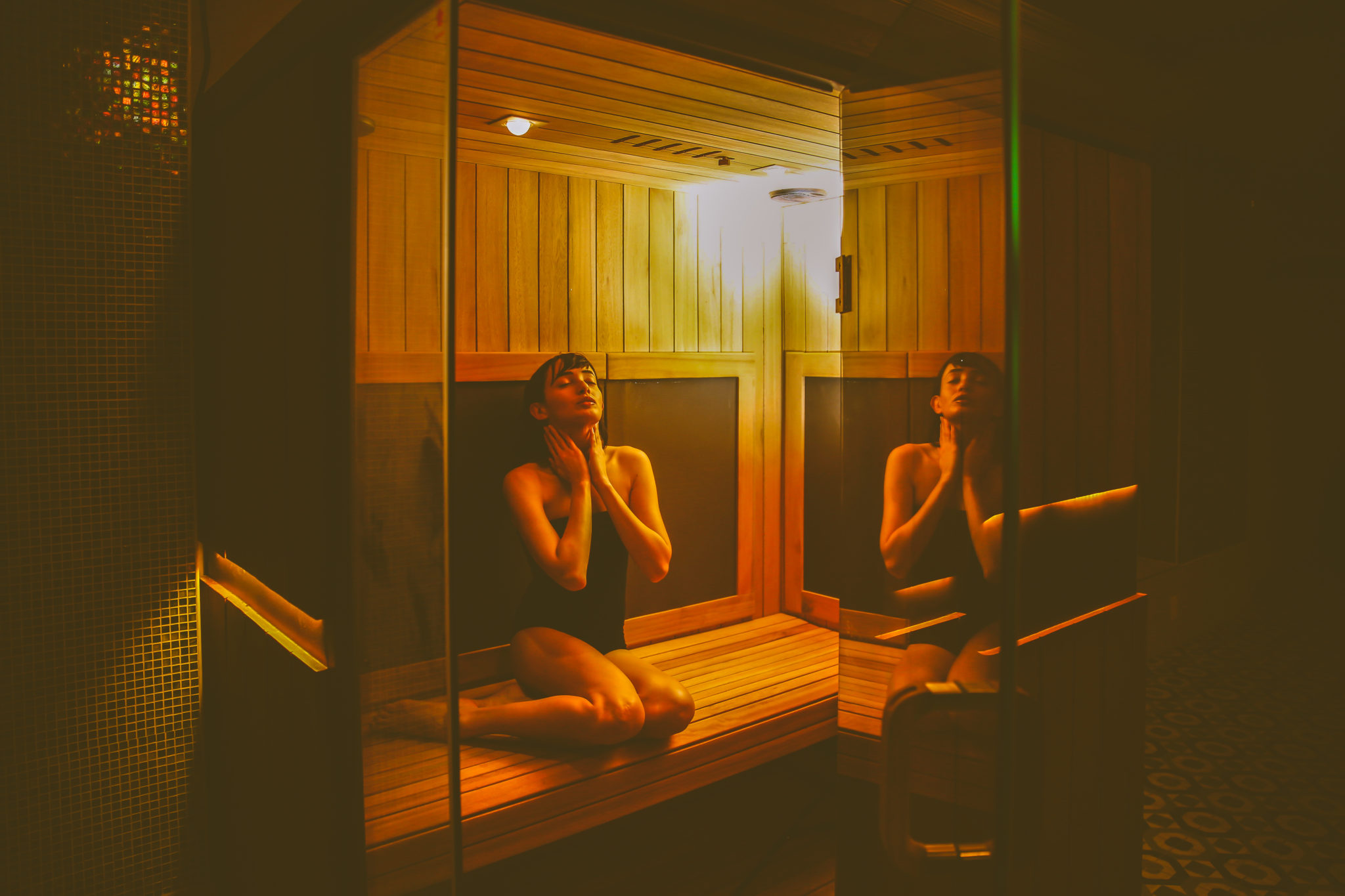 Allurification
The Allurification Programs are a body-contouring package designed to take care of those lovely curves that may be neglected. Add glamour and sophistication to your overall appearance with our exclusive body sculpting system.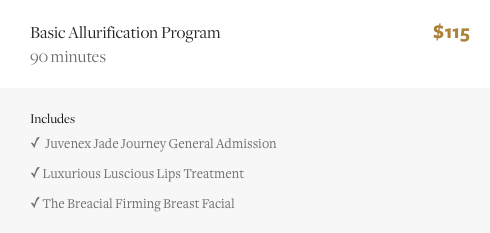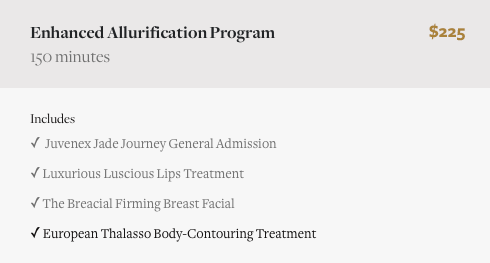 Made to Order
Upon your arrival, one of our aestheticians will assess your skin. Together you will design ahead to toe package to take care of your every need and desire.